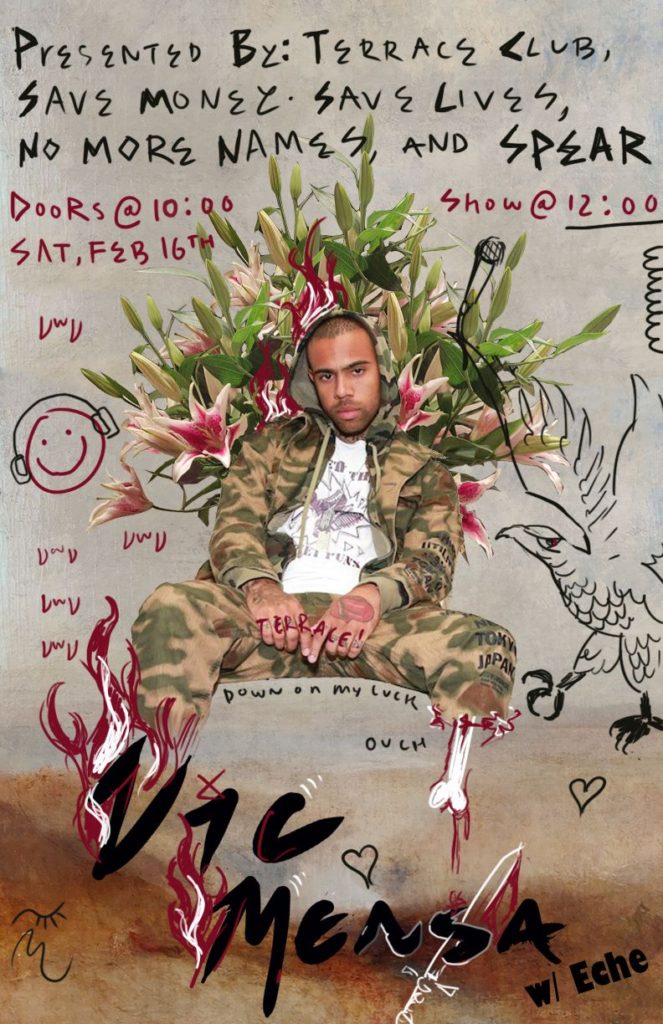 On Saturday, February 16th, Chicago rapper Vic Mensa performed to a crowd of more than 50 students in Terrace Club.
Since his debut in 2009, Vic Mensa has risen to stardom blending rap and activism. He has collaborated with the likes of Kanye West and Chance the Rapper and has served as an outspoken voice on police brutality and its effect on the American black community.
Mensa began his performance by speaking about the value of community action in the face of police brutality and injustice.
He told the story of Laquan McDonald, a 17-year-old black teenager who was shot 16 times in 2014 by a Chicago police officer. The incident inspired Mensa to write the song "16 Shots." He described how the song's music video was played during the implicated police officer's trial.
Mensa's following performance included the aforementioned "16 Shots" and "U Mad," a popular track originally featuring Kanye West.
Mensa was invited to perform at Terrace as part of a charity event organized by Students for Prison Education and Reform (SPEAR), No More Names, and SaveMoneySaveLife, a community program Mensa founded to support education and health services for underserved communities in Chicago.
This is Mensa's second visit to Princeton. In May 2018, Mensa spoke with Imani Perry, the Hughes-Rogers Professor of African-American studies, about the relationship between his art and his activism.
The event was open to the Princeton community and attendees were asked to donate $20 to support the groups involved. Openers included rappers Malachi Byrd '20 and Eche.